*All races but the Elite races were run on a course slightly shorter than 1 mile.
CA All Stars: 9
Brooks Beasts: 12
4:14 - DavidTorrence - CA All Stars
4:14 - AJAcosta - CA All Stars
4:16 - MattHillenbrand - Brooks Beasts
4:16 - TravisBurkstrand - Brooks Beasts
4:17 - RileyMasters - Brooks Beasts
4:24 - TommySchmitz - CA All Stars
Sacramento Running Association: 10
Bay Area Track Club: 11
4:42 - Ruriko Kubo BATC
4:42 - Geena Lara - SRA (guest member)
4:43 - Ayla Granados - SRA
4:44 - Kirsty Legg - BATC (guest member)
4:51 - Tori Tyler - SRA
4:57 - Lyndsay Harper - BATC
1. DAVID TORRENCE
2. TOMMY SCHMITZ
3. DAWSON VORDERBRUEGGE
4. STEVEN GARBODEN
5. JK WITHERS
6. SAM HYAMS
4:02.9
4:11.7
4:12.7
4:13.5
4:17.4
4:31.8
1. LEA WALLACE
2. LYNDSAY HARPER
3. BRETT ZORICH
4. DANIELLE DOMENICHELLI
5. ASHLEY CHAVEZ
6. JENNIFER DEREGO
4:50.4
4:56.4
5:00.5
5:02.0
5:21.6
5:29.1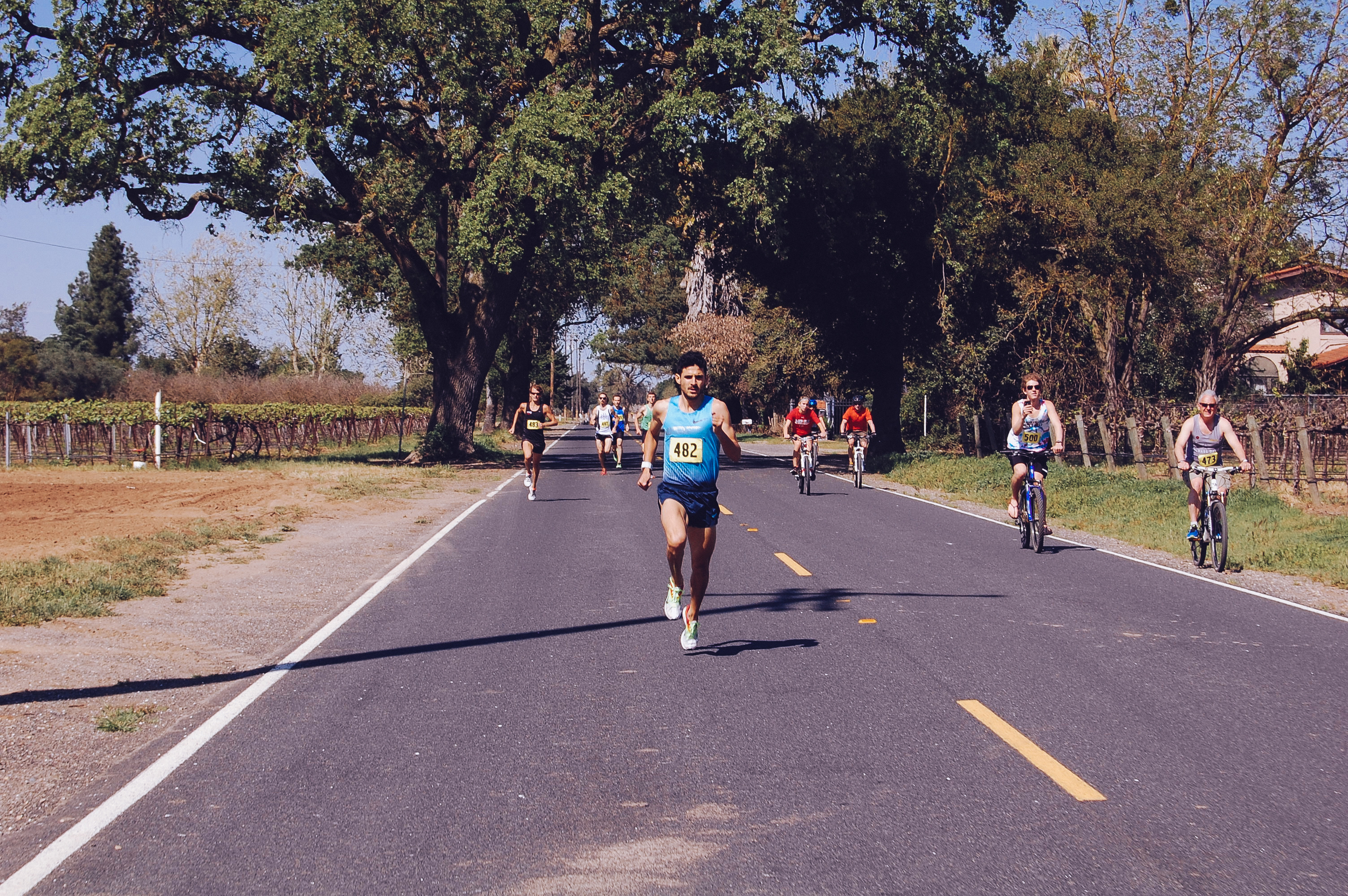 FULL RESULTS FROM 2014 LODI MILE
THE LODI MILE RACE ARCHIVES
FIND ATHLETES WHO COMPETED IN YEARS PAST.
The Second Annual Lodi Mile
By Jessica Mills
Professional running is like an indie rock band; a good one that you know is about to make it big. Sometimes the biggest draw to a band that still plays in a garage is the authenticity, and behind it a group of people arguing that the first album was still the best. Like the Pearl Jam of '93, the world of professional running is changing right here in Lodi. A unique sport in its own right, track and field currently works to find a place in the professional sports world and gain the platform that can attract and support its fans....
NEWS ARTICLE
March 17, 2013
First-ever Lodi Mile brings cheerful runners to Davis Road
Under the shade of oak trees on a breezy afternoon, 10 elite runners stretched and warmed up outside of Lucas Winery. A long mile of Davis Road stretched out straight ahead of them. Each runner was determined to complete a mile in under four minutes, a feat that hasn't been accomplished in San Joaquin County since 1956.